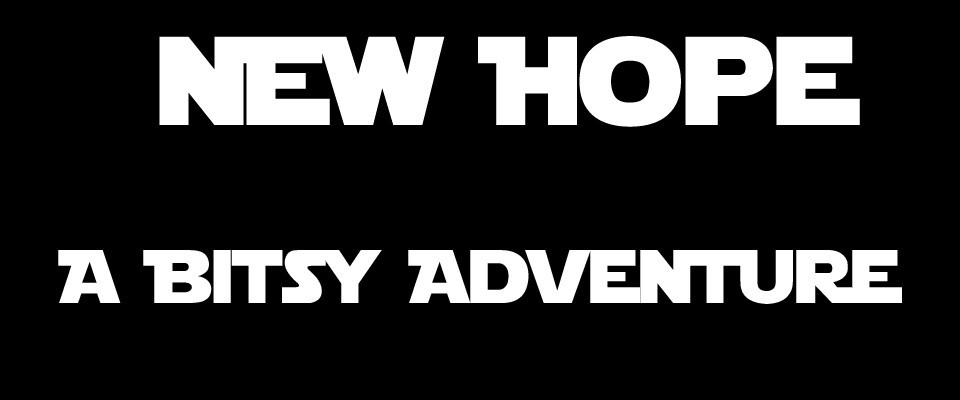 New Hope: A Bitsy Adventure
Comments
Log in with itch.io to leave a comment.
AWESOME!!! I DON'T KNOW HOW YOU DID IT!!! YOU'RE SUPER!
thank you! ha it took forever to make this game even though its very short! I'm glad you enjoyed it!
i mean, you made it like a game itself, which is amazing. I really appreciate it
thank you!! glad you like it! It's interesting with engines like Bitsy...the strict limitations on them kind of cause you to be more creative with how the games works or even how it looks.
You have to get to job on EA
This is brilliant. New to itchio and love seeing what its capable of. This was just amazing though. Great work
This is such a great use of Bitsy. I love how you adapted the narrative to work in this way. :)
thank you! It took a few different tries and I had to figure it out on paper a bit so it would work and make sense. Did a few prototypes but really happy with how it turned out!